National Inner Beauty Day
National Inner Beauty Day was created by Roma Newton, owner of 6Degrees Management in partnership with National Day Calendar to celebrate the beautiful qualities we all have on the inside. Everyone has a story, a passion that expresses who we are as individuals. Our strength lies in embracing that story without filtering it through someone else's definition of beauty.
When our core values are reflected on the outside we have truly given the world the gift we were born to give. We aspire to bring beauty and wholeness to a world that may not yet understand its own self-worth.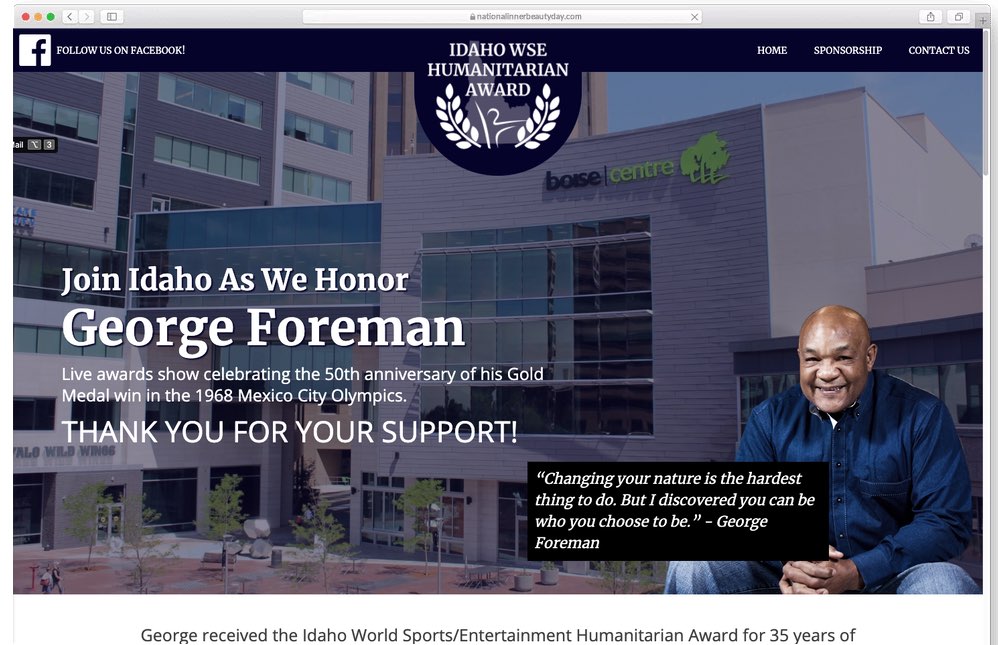 Idaho WSE Humanitarian Award
Live awards show celebrating the 50th anniversary of his Gold Medal win in the 1968 Mexico City Olympics.
Pet De-Stress
Pet De-Stress is a powerful, authentic form of sound healing. Pet De-Stress provides powerful healing keynotes, using one of the most soothing voice modalities.